Campaigns
Call Money Account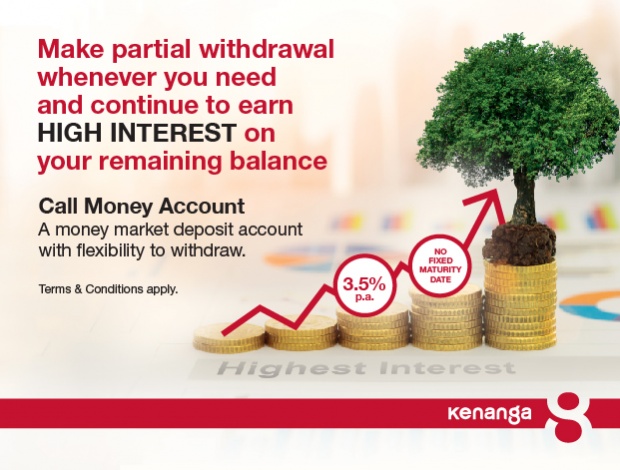 Who is eligible to enjoy this special rate?
This special rate is only for small medium enterprises.
What is the requirement to enjoy the high interest rate?
Just maintain your daily Call Money Account balances at RM500,000.00
Can I withdraw or top up fund as and when I wish?
You can withdraw or top up funds on any business day subject to instructions given to Treasury before 11:00am.
How the interest calculation works?
Call Money Account interest is calculated on daily balances.
For more information, please contact:
Email: balance.sheet@kenanga.com.my
Tel: +603-21676886
Terms & Conditions apply.
This product is not insured by Perbadanan Insurans Deposit Malaysia.