Adviser-Investor Management System
Kenanga's Adviser-Investor Management System ("AIMS") is a dynamic tool for advisers to handle performance development and productivity management for their clients.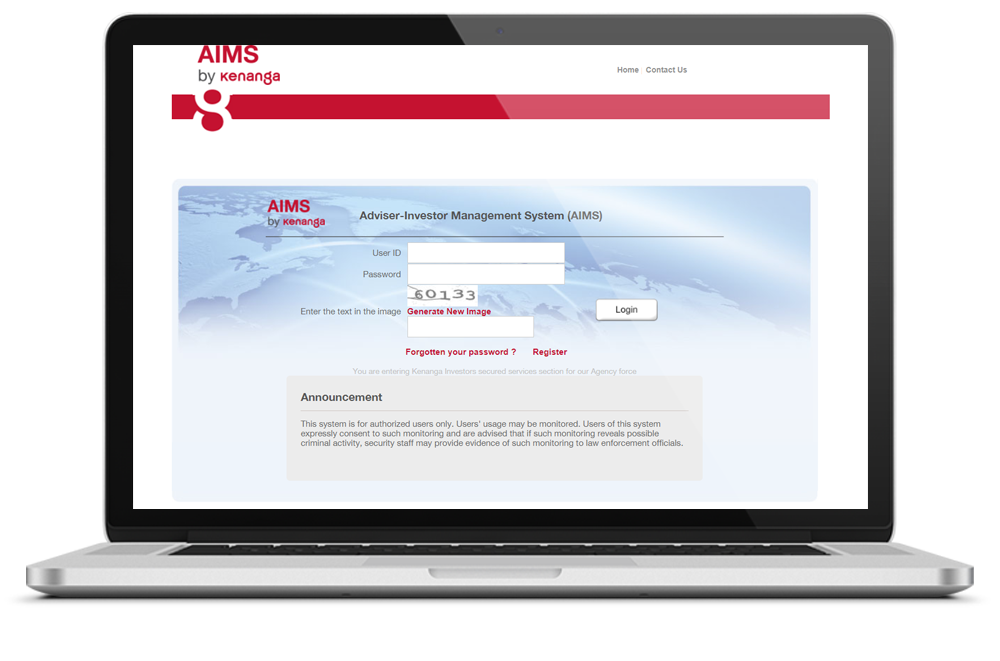 Consolidation
It is a proprietary system made available exclusively for advisers through the Kenanga Investors' website. They get information updates and the latest news to serve their clients.
Accessibility
AIMS also has a customer relationship management function where advisers can conduct follow-ups with clients and identify cross-selling opportunities.
Interested in becoming one of our advisers?
For more information
Contact